This upgrade is free if you currently have license version 7.x. To see all the enhancements and costs to upgrade please click
here
. Current Version 8.30 Janurary 13, 2011
If you do not have a previous version, select this one. Click
here
for purchase information. Note: If you have downloaded version 8.0.x see below
*Note: A license key is requried for full use of the program. Click for
Order Information
.
Future Enhancments: Most of the updates have been suggested by coaches. If there is something you would like to see, a different report, or anything at all--please email me at slynn@matchstats.net Since this program is written for you, your suggestions will only make it better.
See below for reported issues and fixes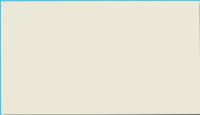 The version number is located in the lower right corner of on the main MATCHstats screen--the number located after the "a"

Reported Issues:
Home Weigh-in generating errors
Edit Match not showing list of current season wrestlers
Individual Match Summary Totals weren't calcuating for date range
Individual Season Summary printing last year's matches
Individual Match Summary not displaying or printing stats for this year
Leader/Loser Board Opponent Pins not calcualting